Rock art, Petroglyphs, Pictographs.
Arte rupestre, Pintura, Gravura.


Poike's Theory
*** Research Purposes Only
*** Apenas Propósito de Pesquisa


---

to see the .kmz file with our places, download, unzip and open with Google Earth

Sample Data
>>>
South America,
Brazil
Google Earth
Location Pin's
.kmz file.

Rock Art in Brazil, Height, Landscape and image to compare.

Where is the origin of this
early Brazilian people?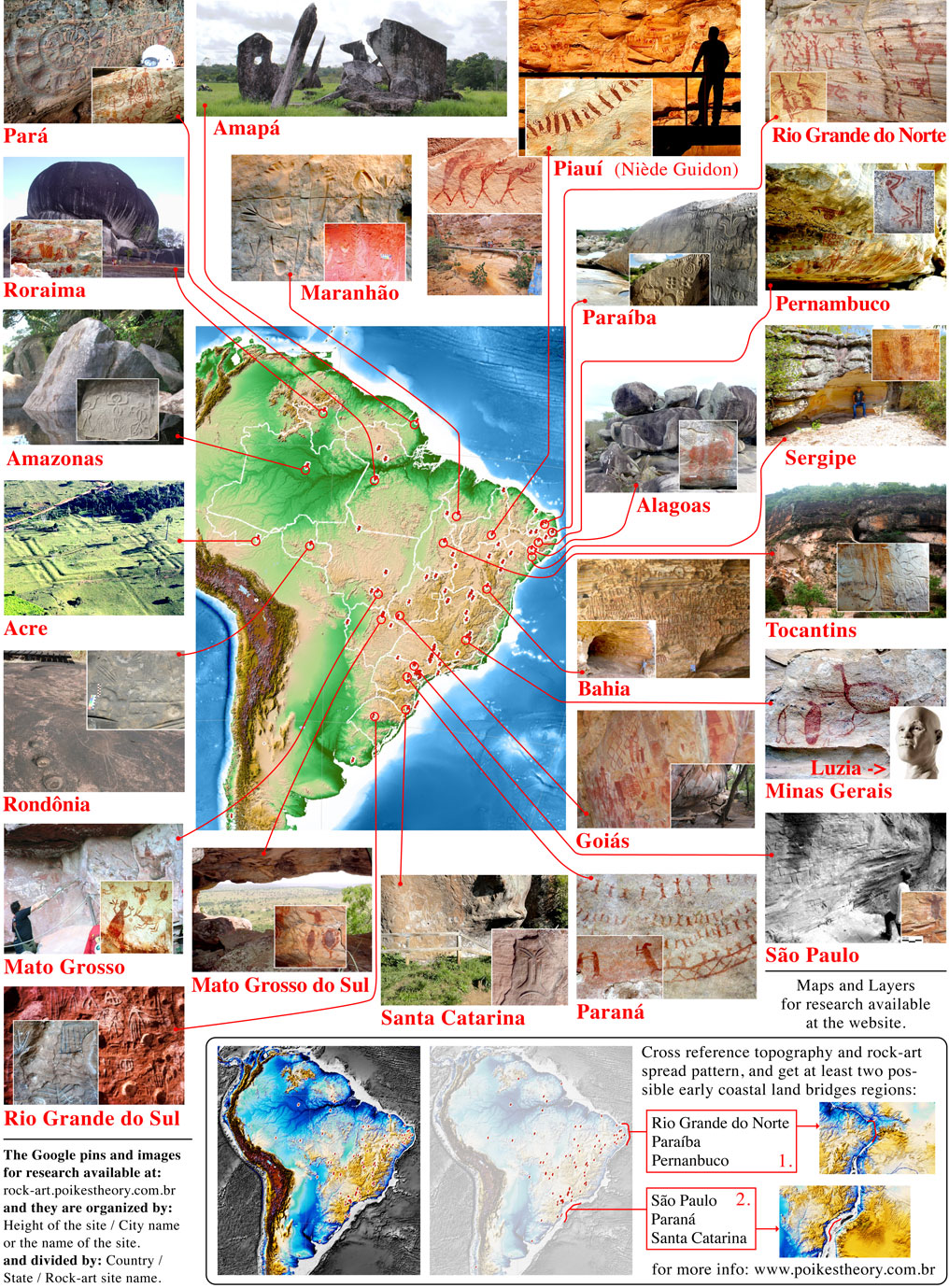 Click here to download a Hi resolution PDF poster of the document above " Rock-art in Brasil" (29. mb)
Possible migration routes up to 10.000 years ago, before this event that reshape Earth.


We look forward to catalog next the following places:

Sub Shara Africa and South Africa regions, Australia, Indonesia Region, Tailand Region, and Western China

(work in process...)

If you like to help sending places and photos, please send to: info@poikestheory.com.br
---